Casa de Campo Runs for the Hogar del Niño / 27 Nov, 2016
La Romana: Casa de Campo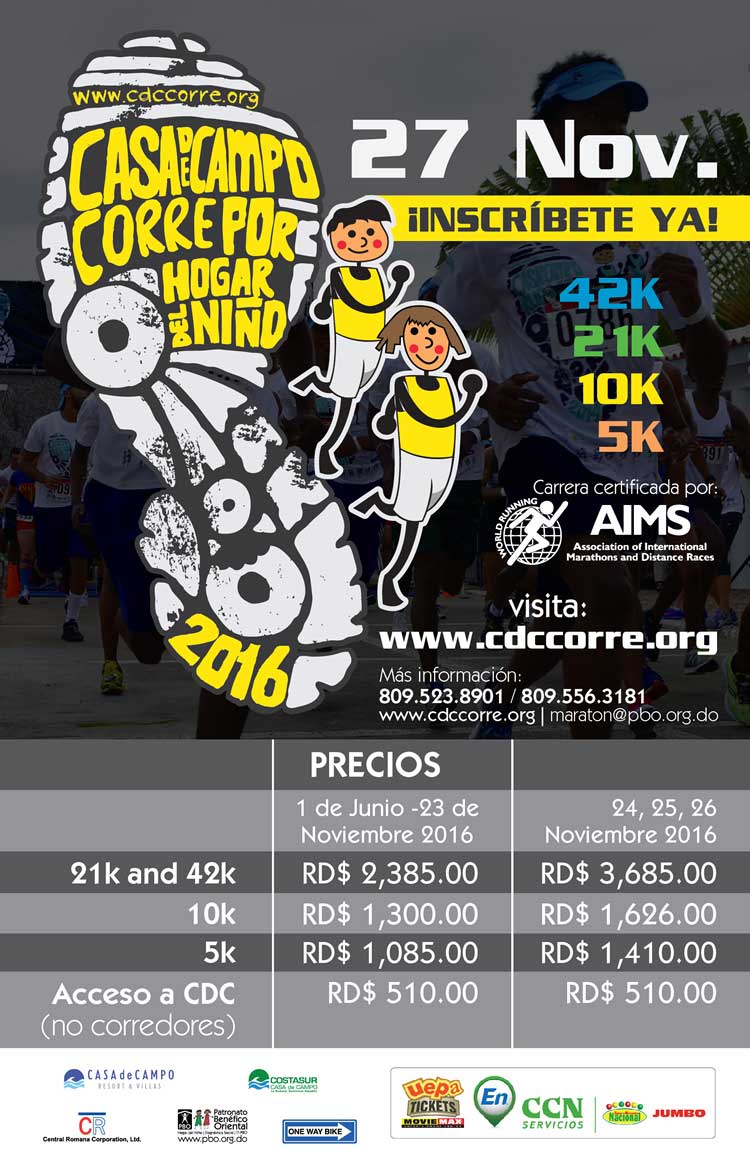 Casa de Campo Runs for the Hogar del Niño
27 Nov, 2016
La Romana: Casa de Campo
All run toward the goal of our dreams.
Make sure you get this beautiful cause of the Hogar del Niño on Sunday November 27, 2016 in Casa de Campo!
Wonderful trails and routes will guide you through the different areas of Casa de Campo, including the spectacular golf course Teeth of the Dog featured in the 21K and 42K.
Make sure you are ready for the awaited day!
Need a transfer service to get to the event? No worries, we have got your transportation needs covered.

We can manage transport services for big groups too, ask us 

>
KITS COLLECTION
SANTO DOMINGO 
Date: Wednesday, November 23
Schedule: 10:00 am – 8:00 pm
Place : Agora Mall , Terrace 4th Level
CASA DE CAMPO 
Date: Saturday, November 26
Schedule: 10:00 am – 9:00 pm
Place: Centro Cacique
Your cedula or passport.
Your Uepa Ticket or printed confirmation of your ticket purchase through Paypal.
Signed Disclaimer Form.
Note: Apart from the Kit, each participant will receive his or her BIB (number of the runner) and the CHIP (electronic device to take the time). Without these elements, the runner will not be able to be part of the marathon.