CHRISTMAS SEASON / 3 Dic, 2016 – 1 January, 2017
La Romana: Altos de Chavon, Casa de Campo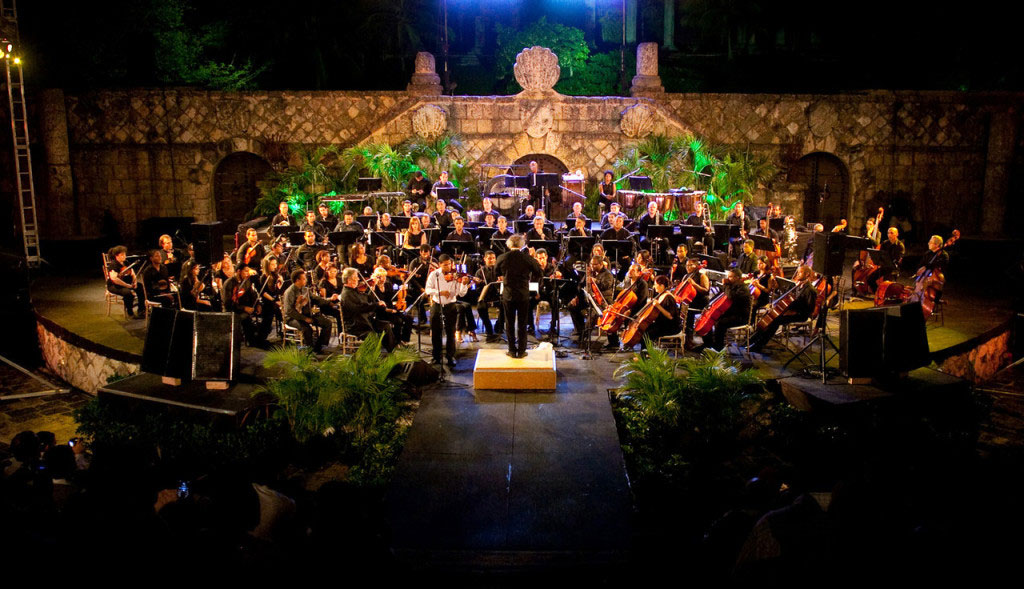 CHRISTMAS SEASON IN ALTOS DE CHAVON!
3 Dic, 2016 – 1 January, 2017
La Romana: Altos de Chavon, Casa de Campo
In what is a spectacular event and regarded as one of the most extraordinary of the year, we will soon be able to see how lights adorn the St. Stanislaus Church from rooftop to bell tower, and down to the cobblestone path. Altos de Chavón will transform into an even more magnificient venue with the magic of Christmas.
Need a transfer service to get to the events? No worries, we have got your transportation needs covered.

We can manage transport services for big groups too, ask us 

>
CHRISTMAS SEASON IN ALTOS DE CHAVÓN!
Saturday, December 3rd
Amphitheater
7:30 P.M. Ballet "LA BAYADERE" by Ballet School Elizabeth P. De Zeller
RD$200.00 p/p – proceeds benefit the Hogar de Ancianos Padre Abreu
Friday, December 9th
Plaza Chavón
6-8 PM Santa Claus comes to Chavón!
Santa and his merry elves make their first stop at Altos de Chavón! Don't forget to bring your letters for Santa!
7:30 PM Christmas Lighting Ceremony
Join us for our traditional tree lighting ceremony, launching the holiday season at Casa de Campo Resort & Villas.
8:00 pm Christmas Concert by the NATIONAL YOUTH SYMPHONIC ORCHESTRA directed by Maestro Alberto Rincon and the KORIBE CHOIR directed by Prof. Nadia Nicola with the support of the Ministry of Culture of the Dominican Republic.
Wednesday, December 14th
Museo Arqueológico Regional
5:00 PM Maracas workshop with Christmas decorations
6:00 PM Dominican Christmas Carols
Thursday, December 15th
La Galería
7:30 PM Art Exhibition by Carlos Montesino, Opening Night Cocktail
Friday, December 16th
6-8 PM Santa Claus comes to Chavón!
9.00PM Fiesta on the Rocks: Benny and the Cupids
Christmas in the Dominican Republic equates to a great dance party! This excellent orchestra will make everyone move on the dance floor.
Friday, December 23rd
6:30 PM Live Nativity scene by the children of MIR Foundation
7-9 PM Santa Claus comes to Chavón!
9:00 PM Boleros on the Rocks: Johanna Almanzar and his banda.
A Bohemian night with the great voice and presence of this Dominican vocalist, with a large repertoire of Latin-American all time hits.
Saturday, December 24th
Plaza Chavón
6-11 PM Special Christmas Eve menu at La Piazzetta, Reservations required
9 PM Christmas Carols by the Madrigalistas Choir conducted by Prof. Andrés Capellán
10 PM Christmas Eve Mass, St. Stanislaus Church. Eggnog toast following Mass
Sunday, December 25th
Plaza Chavón
Celebrate an afternoon and evening with the entire family in a time of worship, wonder, fun, music and dancing at the Altos de Chavón Plaza.  Let's celebrate…it's Christmas Day!
5:30 PM Christmas Day Mass, St. Stanislaus Church
6:30- 7:30 PM Christmas Concert by the ARMONIA CHOIR
Enjoy a wide repertoire of Christmas music and international classics in a fun and interactive show perfect for the entire family.
6:30 – 8:30 PM Santa's Arrival!  Greeting children with holiday treats!
8:00 –11:00 PM Dominican Christmas Celebration. Slip on your dancing shoes and enjoy the holiday sounds of Orquesta Dekadas playing traditional Christmas merengue music
Monday, December 26th
Plaza Chavón
9:00 p.m. Jazz on the Rocks: Carlos Marcelo Jazz quartet
Tuesday, December 27th
Plaza Chavón
9.00PM Son on the Rocks: Grupo Bonye 
Thursday, December 29th
Plaza Chavón
9.00 PM Folkloric show by the Ministry of Tourism of the Dominican Republic
Friday, December 30th
Amphitheater
8:30 PM ENRIQUE IGLESIAS & GENTE DE ZONA Concert
Saturday, December 31st
Take part in the parties of the year as we count down to 2017! You'll find an extraordinary ambiance in all bars and restaurants
5:00 p.m. Christmas Day Mass, St. Stanislaus Church
6 PM-12 AM Special New Year's Eve dinner at: LA PIAZZETTA – Reservation required
11 PM Ring in the New Year at Casa's various parties! More details to come.
Sunday, January 1st
Plaza Chavón
5:30pm New Year's Day Mass, St. Stanislaus Church