2ND POLO CHALLENGE SUMMER TOURNAMENT / Jul 2 – Jul 10, 2016
La Romana: Casa de Campo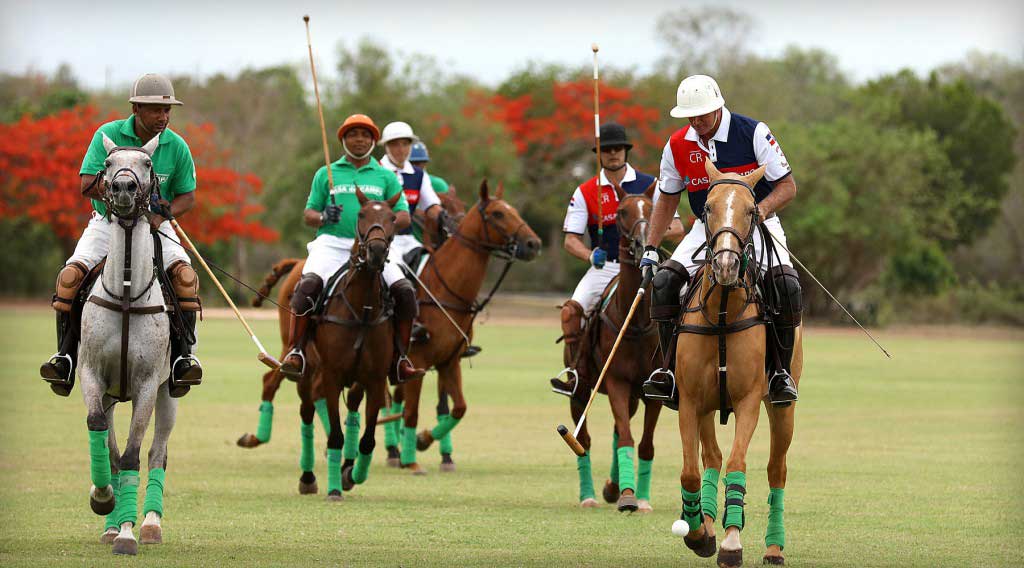 2ND POLO CHALLENGE SUMMER TOURNAMENT
Jul 2, 2016 – Jul 10, 2016
La Romana: Casa de Campo – Polo Fields
POLO AT CASA DE CAMPO
Experience the thrill and the majesty of polo right here at Casa de Campo. Their polo facilities—which include three playing fields and one practice field—are among the best in the Caribbean, and have the largest string of polo ponies under a single brand in the world.
Beginners and experts alike can take advantage of equipment, group instruction, and personalized training. Guests can also hire ponies for stick and ball tournaments, a fantastic and entertaining activity for families. Regular polo matches are played from early November to the end of April for those simply content to cheer from the sidelines.
POLO LEAGUE
Casa de Campo is part of an international league that includes two other polo clubs from the Dominican Republic. As of 2016, the Polo Challenge Dominican Republic will catapult the country into the elite world of polo. With top players like Adolfo Cambiaso, Juan Martin Nero, and David Sterling—among others—playing in the league, it's only a matter of time before the Dominican Republic is one of the premier polo destinations in the world.
After its first version, Casa de Campo prepares to bring you a new polo experience.